Roland
Jean-Baptiste Lully
Roland
Opera de Lausanne / Theatre de Nïmes
Les Talents Lyriques
Christophe Rousset
Stephan Grögler
Grögler / Seymat
Véronique Seymat
Laurent Castaing
Bénédicte Debilly
Annamaria Panzarella, Olivier Dumait, Nicolas Testé, Monique Zanetti, Valérue Gabail, Delphine Gillot, Robert Getschel, Emiliano Gonzalez-Toro, Salomé Haller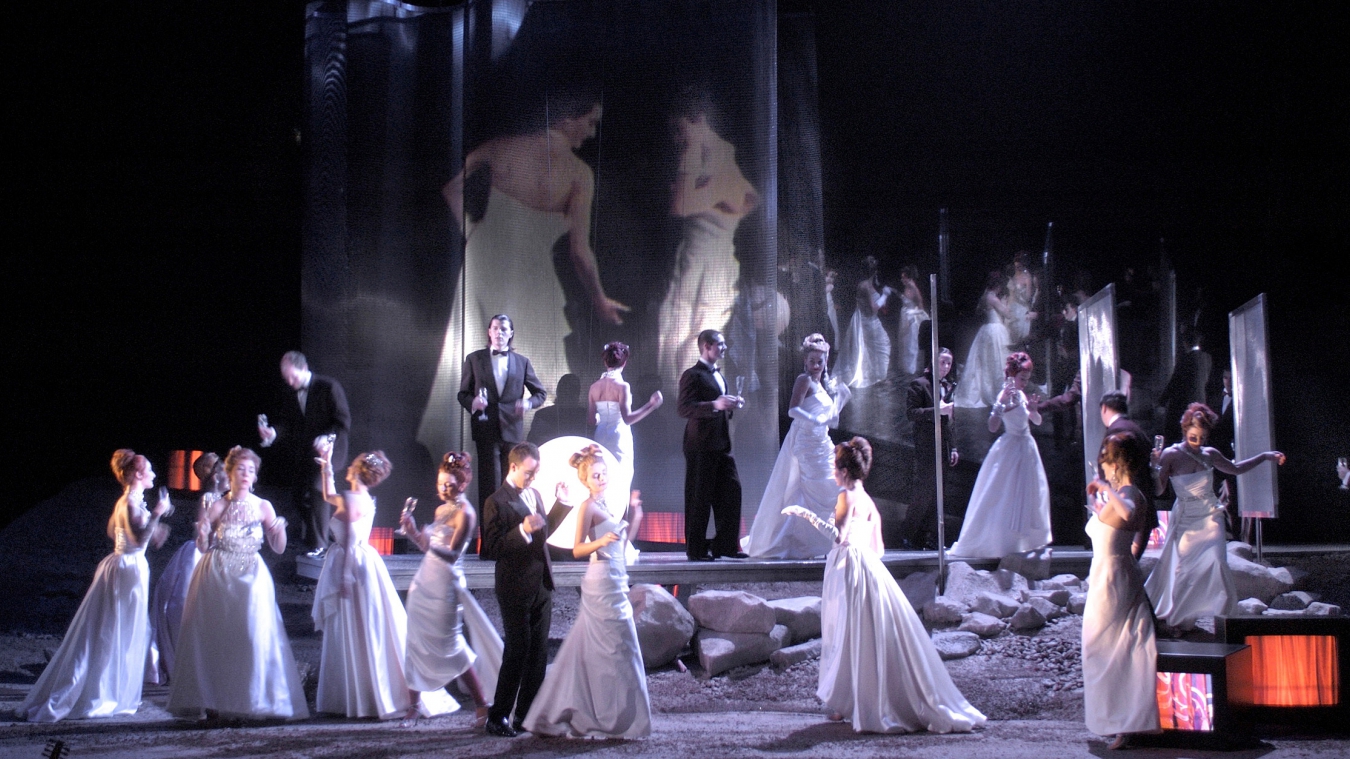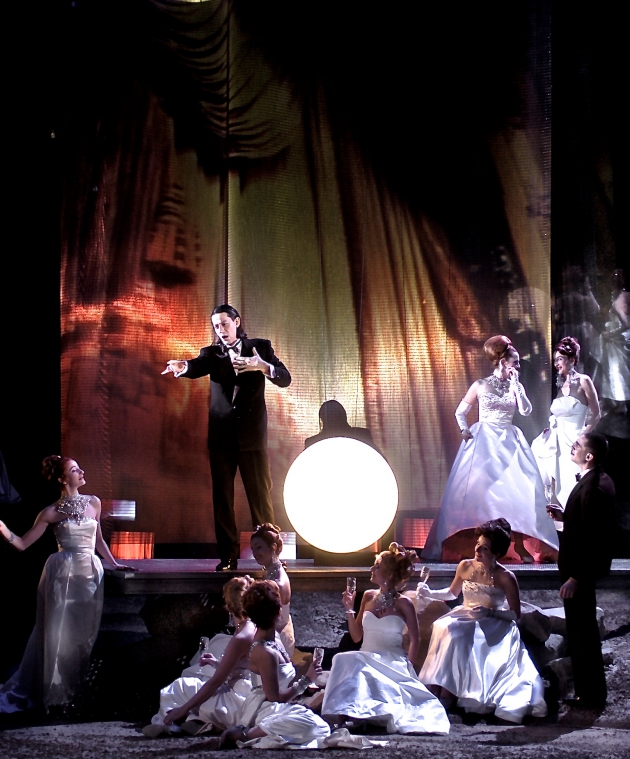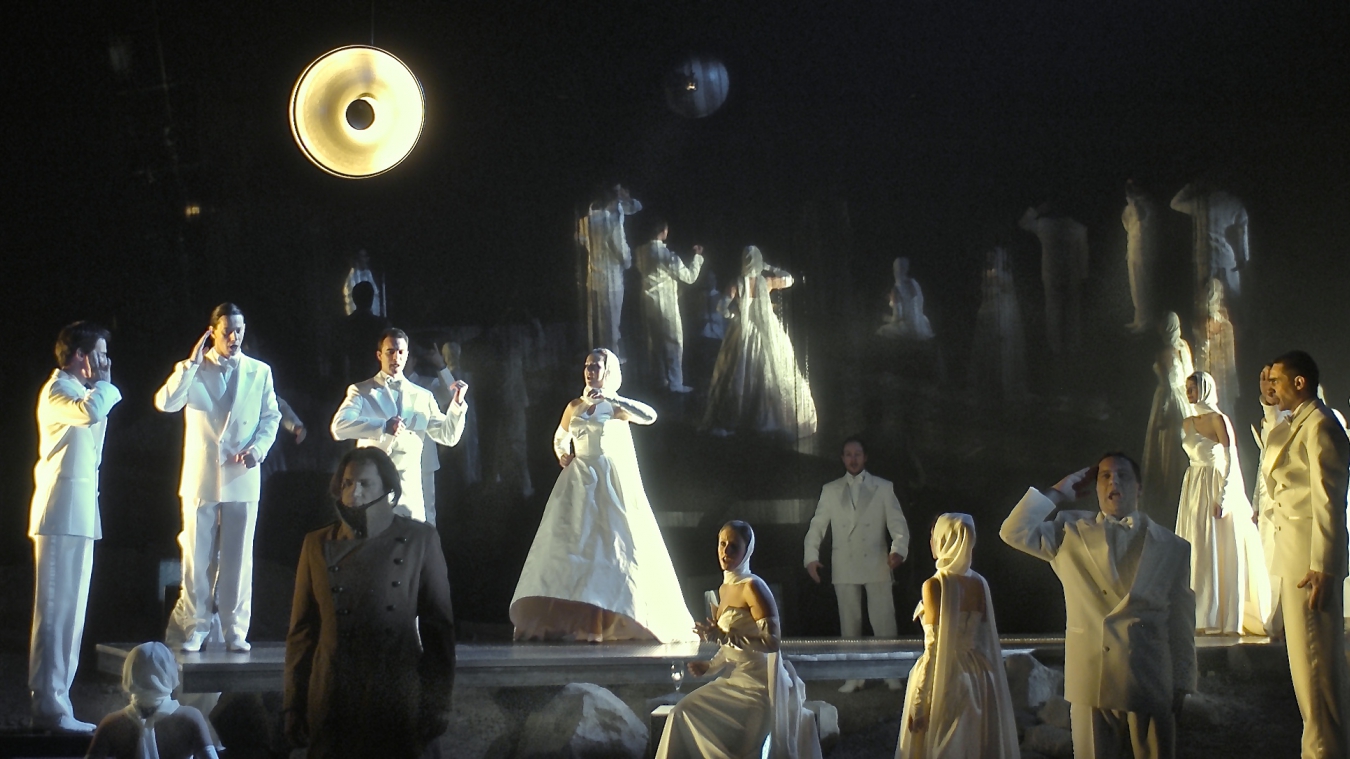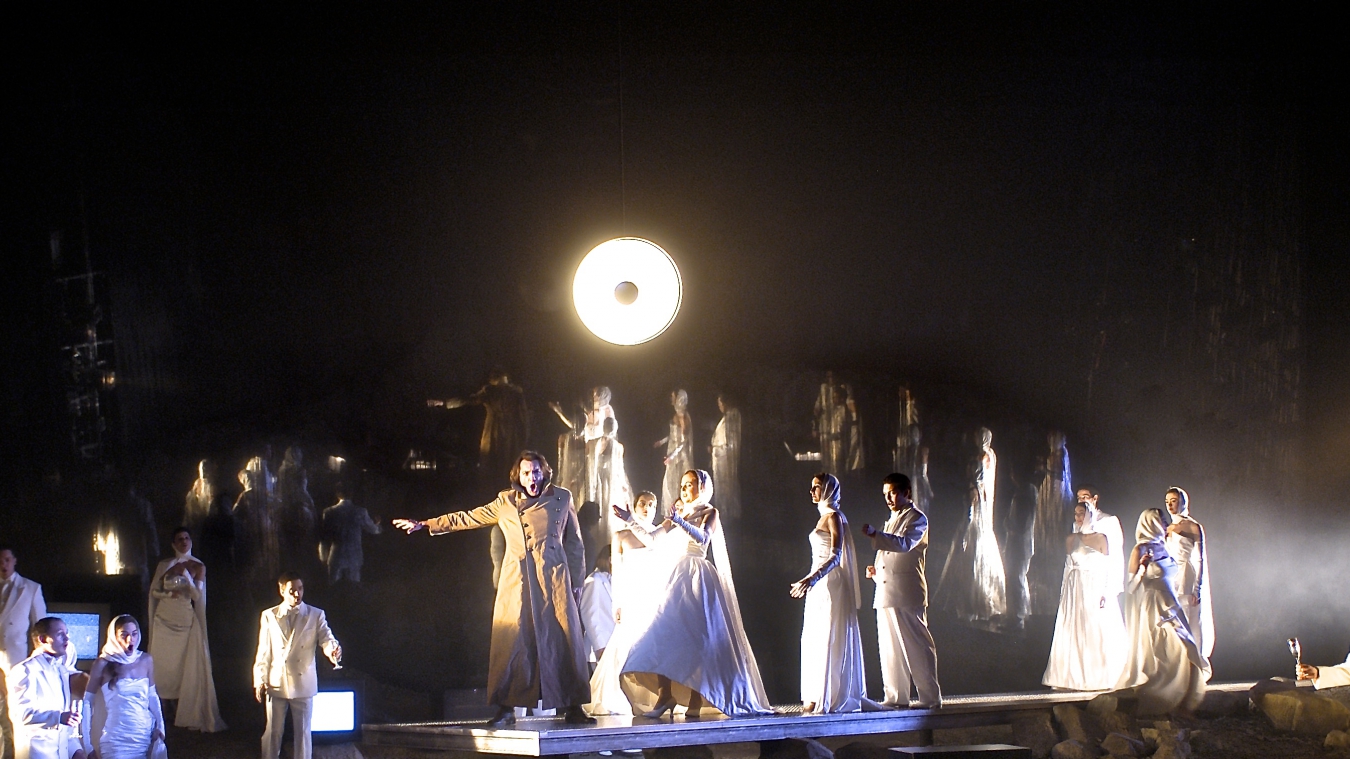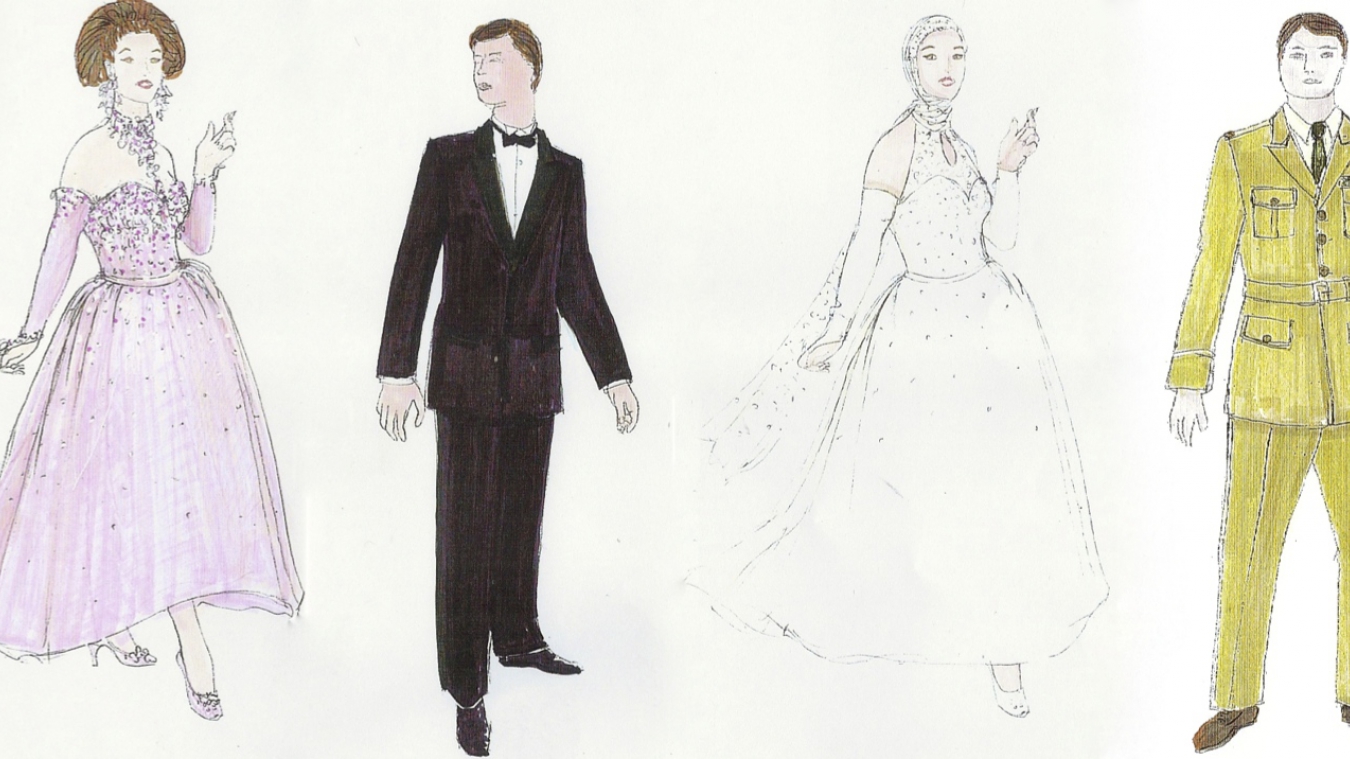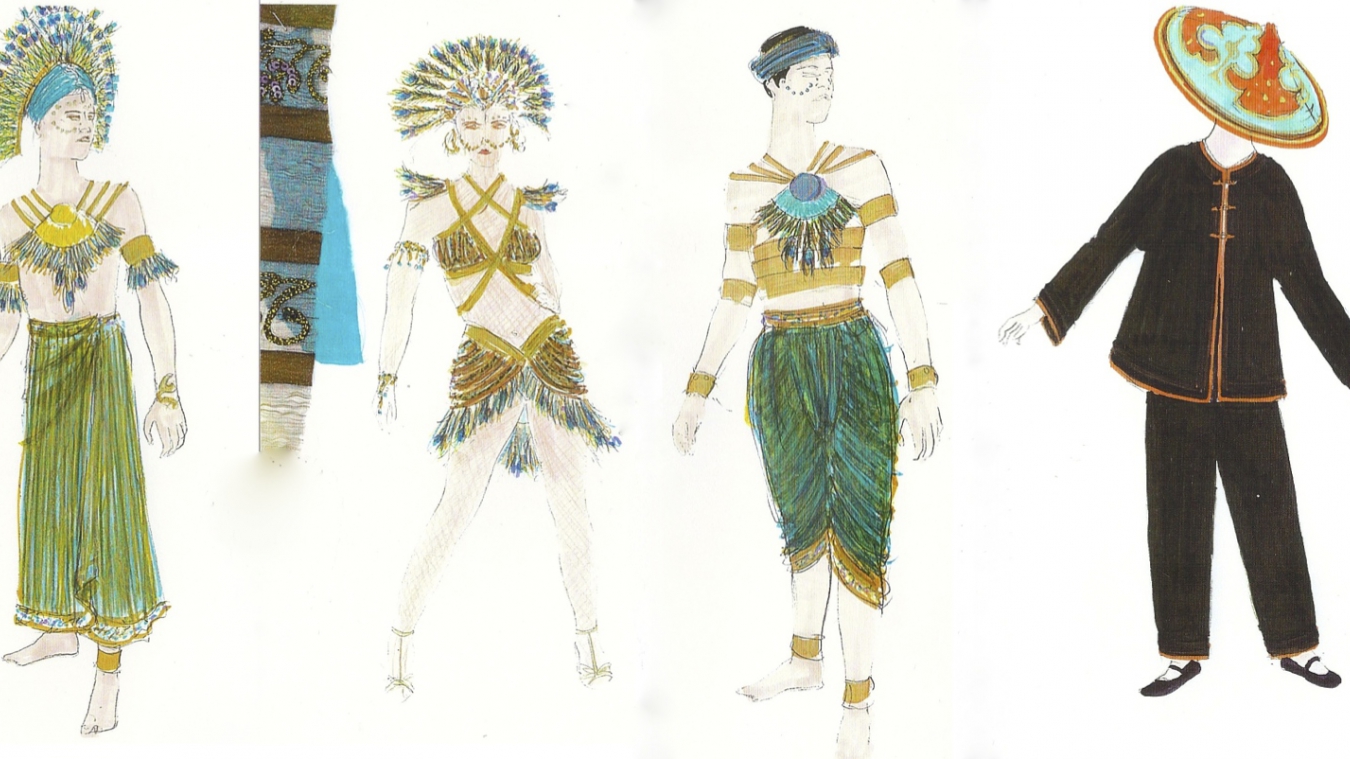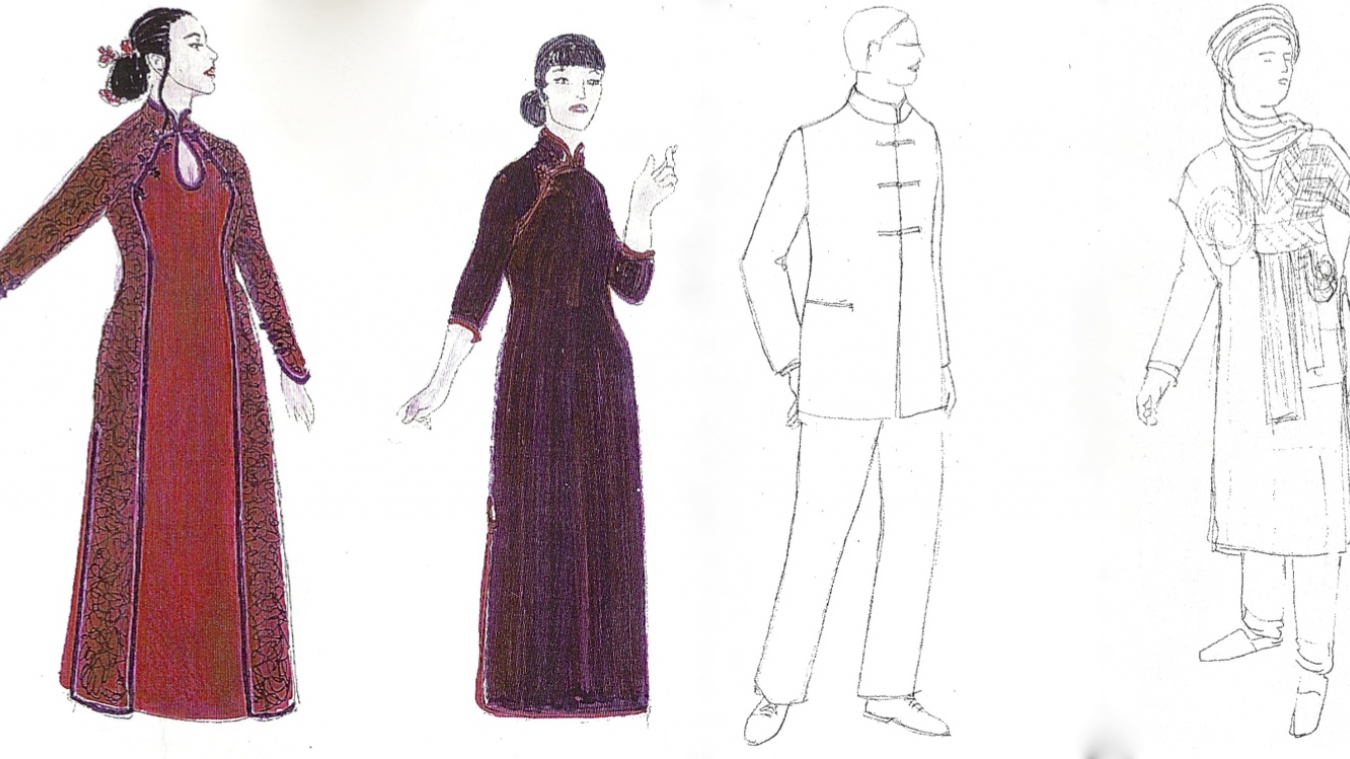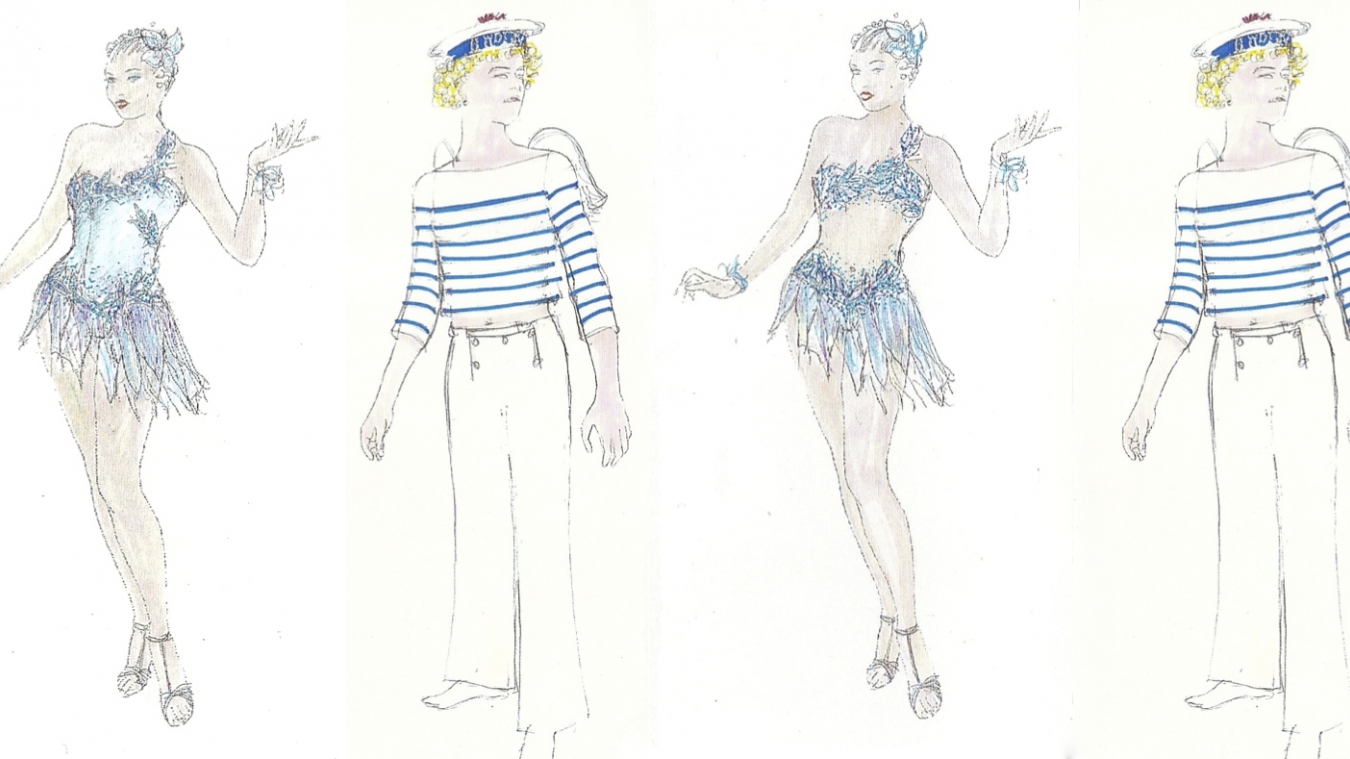 . . subtle and poetic movement, offbeat but never ironic by choreographer Daniel Larrieu. Director Stephan Grögler has created a show with an insolent and invigorating freedom, mixing epochs, costumes and theatre styles. He located it in a setting that is half Zen garden, half desert ruin, a space conducive to all kinds of metamorphosis, on which he perched a promontory and strewn it with television screens and video projections.
Le Monde (R. Machard)
But, instead of going astray in one of these common places of high-tech staging, he does a work of ineffable poetry, refined, tender, in love and respectful of this music, which he bathes in purple, blue and green lights, and which plunge the spectator into a wonderful enchantment of artistic truth.
Le Monde (R. Machard)
Plus de presse